Pseudotropheus sp. "Polit"
| The Burrow Main Menu |
| Slink's Tropical Fish |
Konings (1990): Book Of Cichlids And All The Other Fish Of Lake Malawi p 434-436, 8.5cm, among small rocks in shallow water, feeds on algal strands and diatoms; Konings refers to this fish as Ps. sp. "Variable" from Lion's Cove
Konings (2001): The Cichlids of Lake Malawi CD-ROM, this fish occurs only at Lions Cove.
Adult male.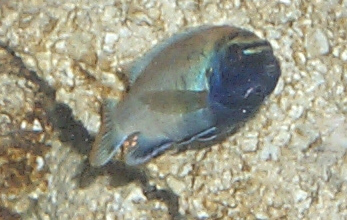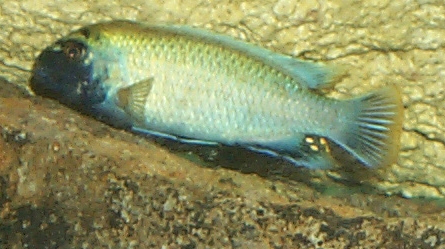 Female with juvenile Labidochromis sp. "Red Top Kimpuma" below.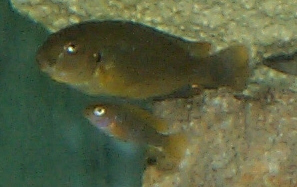 Immature male.